In a few words, who are you?
I am a textile designer from La Cambre in Brussels and I am a big fan of "slow design" and "upcycling": I give a second life to unused fabrics.
My personal work defends the values of long-term use, local anchoring and ecological materials. Through micro-publishing in furnishing, I give a second life to fabrics of a beautiful nobility, of a great quality but which are sometimes neglected. Screen printing and other transformation techniques such as laser cutting or vegetable dyeing, allow me to transform their touch and their aspect durably.
When and how did you get into textile design?
This addiction to fabric (cutting, assembling, dyeing) goes back to my childhood and I met craftswomen who taught me, entrusted me and encouraged me in this path. I was thinking of studying fashion design and during the entrance exam to La Cambre, I was encouraged to express my passion for materials and colour. I have never regretted this choice.
What does this discipline give you?
It gives me new opportunities; the ideas take me on a journey and I find a great balance in my everyday life.
What makes your craft unique?
My approach is both creative and ecological.  I like to give life to fabrics that have been rejected by the textile industry.
Thanks to screen printing, I transform fabrics into high quality furniture pieces (table linen, cushions, etc.) in a sustainable way. My favourite material is 100% Belgian linen.
Did you know that this timeless, natural and sustainable material is produced mainly in Western Europe. France, Belgium and the Netherlands account for 80% of the world's production of this plant-fibre textile, whose blue flowers are so fond of the rain and the sea breeze.
I select high quality fabrics from the stocks of linen companies in Flanders.  Flanders is well known for its long textile tradition.
And I use environmentally friendly processes and inks: the range of inks is water-based and free of formaldehyde and heavy metals to meet the highest ecological standards in printing.
Image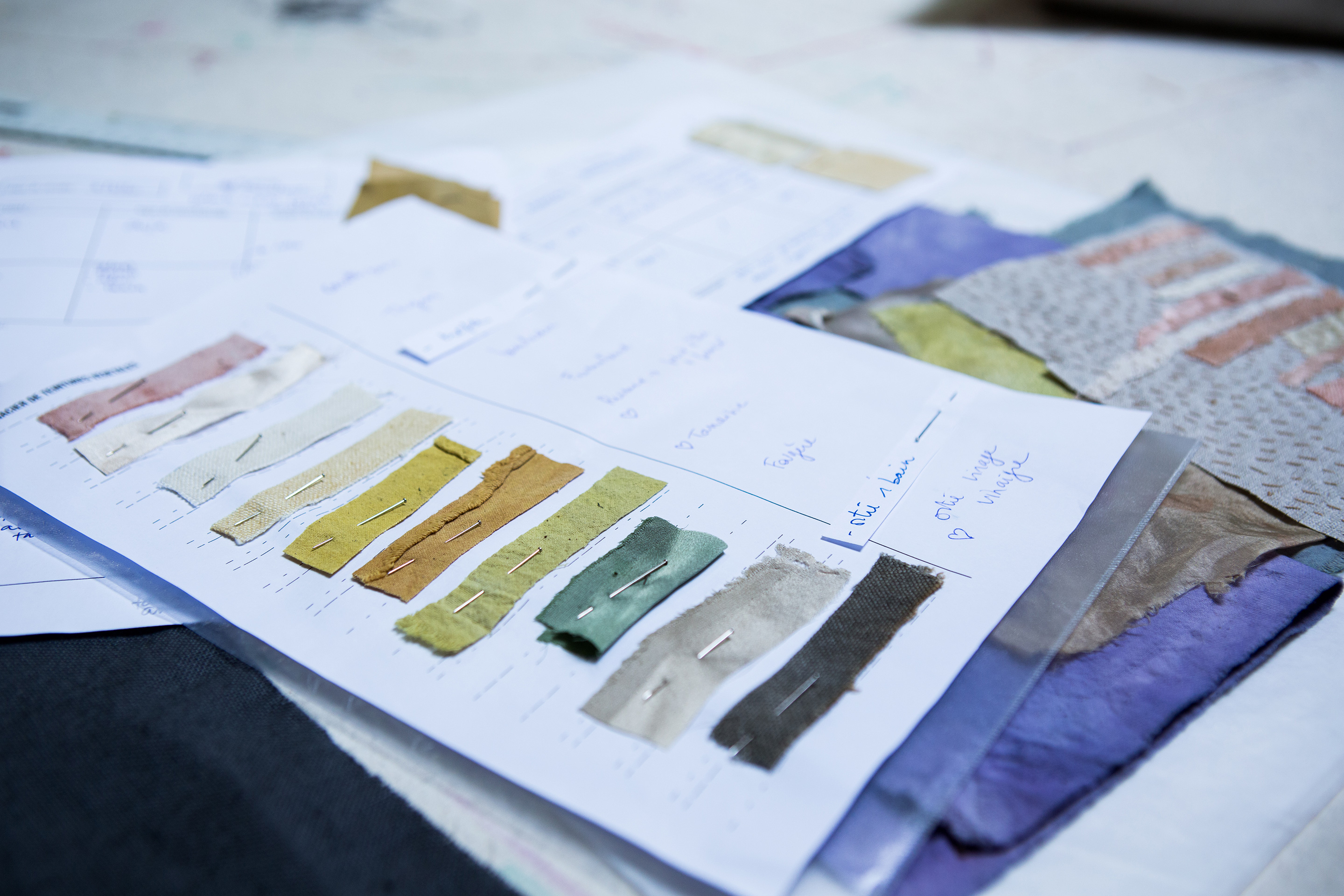 What qualities do you think are important for a craftsman?
Discipline, rigour, a sense of observation and learning to listen to and trust your work.
What do you consider to be the particularities of a Belgian craftsman?
He lacks recognition, our European neighbours put much more emphasis on the craftsman's knowledge.
If you start from René Magritte's definition which says that "to be surreal is to banish from the mind the déjà vu and to seek the not yet seen", you are in the middle of surrealism.  What does surrealism mean to you?
It's admitting with humility and self-mockery that we are far from having grasped the notion of reality, and finding a form of comfort in it ;-)
Why is surrealism important?
To do things seriously but not to take oneself too seriously, it puts this whole human adventure in perspective ;-)
What do you like in Belgium that you can't find anywhere else?
Probably this second degree humour and this festive humility.