This is Not Belgium at Affordable Art Fair 2023 ? It's already from February 8th to 12th at Tour et Taxis, in Brussels, Stand F18!
This year This is not Belgium will be present with 7 very talented artists who offer very different and distinct universes.  You will have the opportunity to see, understand, experience and maybe buy the artwork of...
Image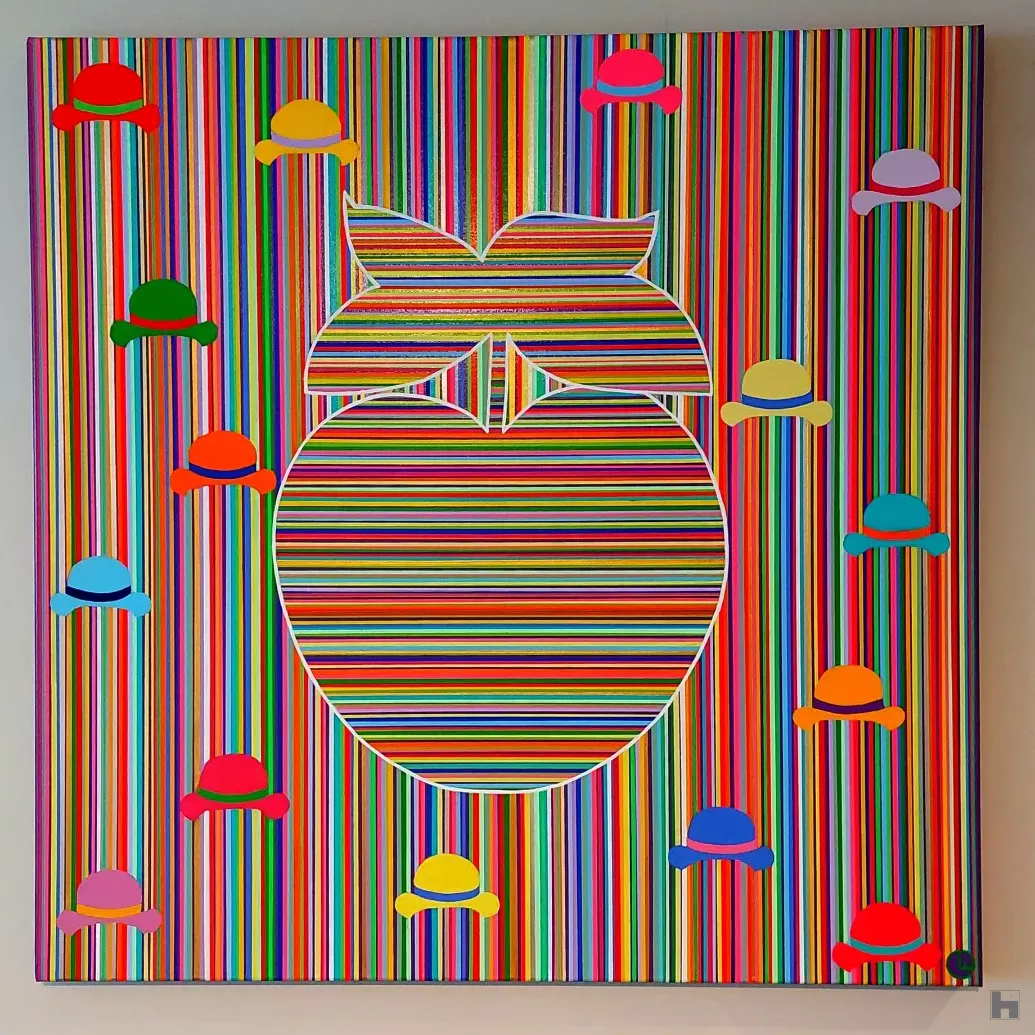 Olivier Ameye, His painting is colourful and geometric.  Each canvas is the product of a long and thoughtful construction. Olivier's signature lies in the perfection of the lines, the imagination and the different layers of colours that he uses to create living paintings.
Olivier exhibits in Belgium and abroad.  He recently painted a portrait of Princess Grace which has found its place in the Palace of Monaco.
Image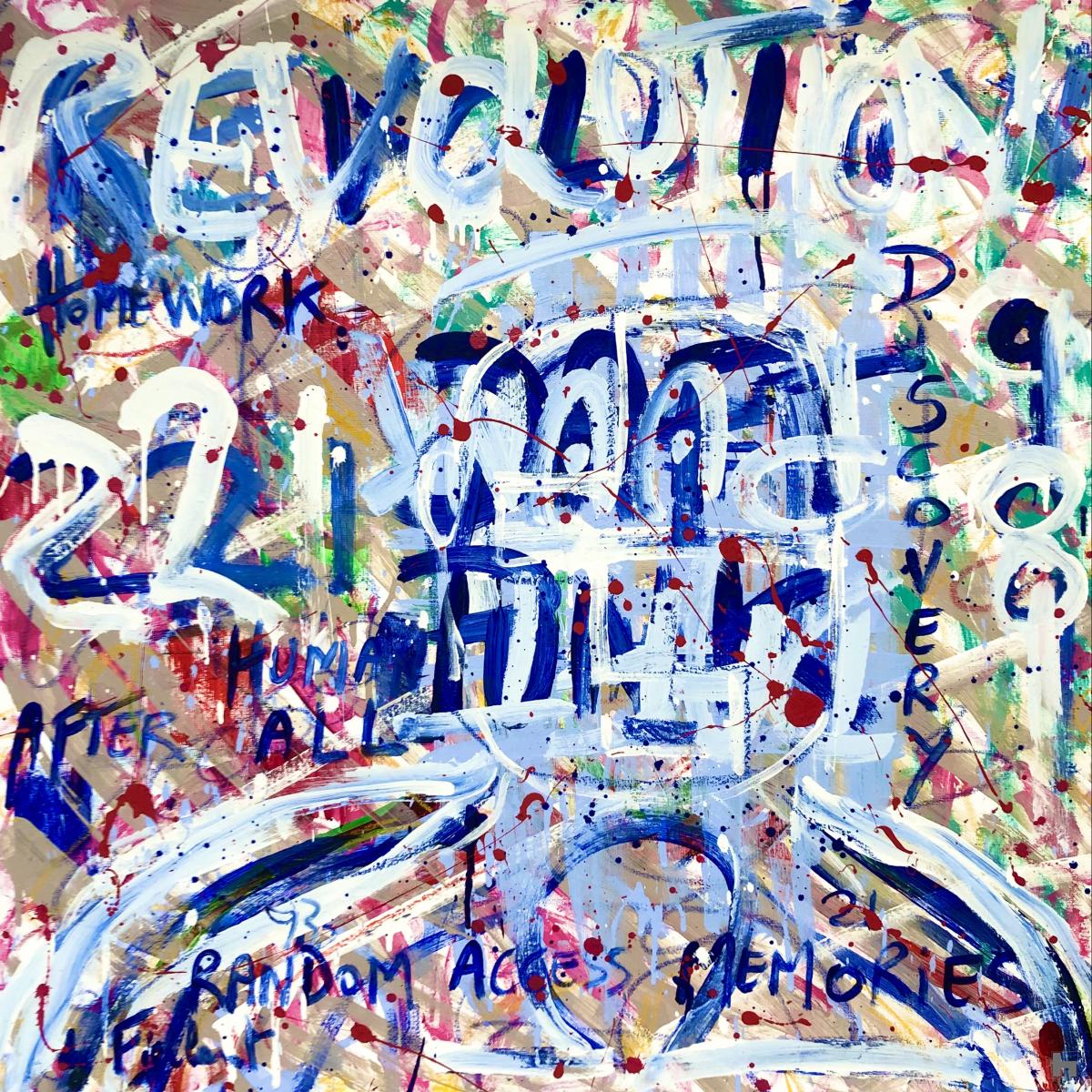 Christophe de Fierlant, His art is painting and poetry. Christophe incorporates his words and phrases into his wonderful and colourful paintings. He wishes to transmit emotions through the bridge he creates between the two.   As Mr. Serge Goyens de Heush, PhD in Art History, says, "... He pursues what seems to obsess him: the combination of form and colour, with verbal inscriptions from his poetic inspiration. "Such a painter should be recognised among our best contemporary Belgian artists!
Christophe will sign his book "On est tous des artistes" on Thursday 9 February from 7 to 10 pm.
Image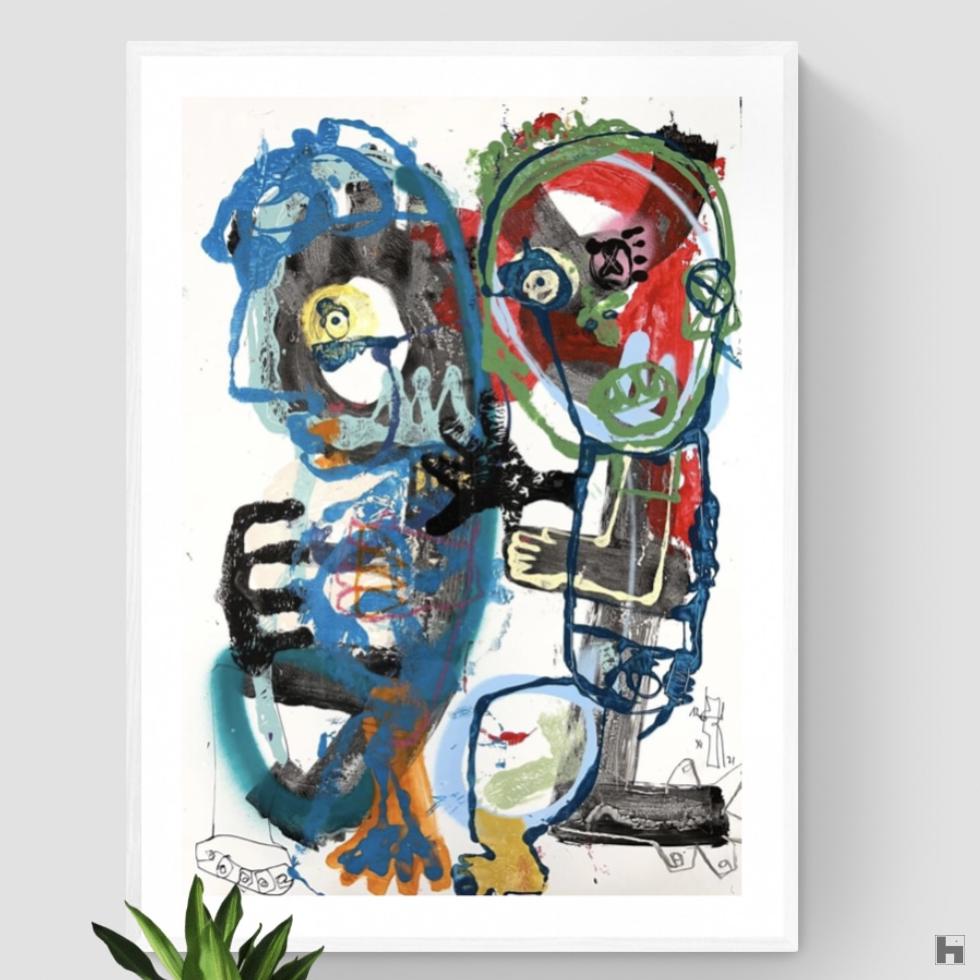 DUGA is an artist of emotion and free expression. 
 He paints viscerally, in a state of regression: he gives free rein to his emotions.  The primitive arts, African art, Oceanian art, Amerindian art, art brut, children's art have strongly influenced him. He finds his roots there. He is part of the late evolution of a mixture of conscious and assumed art brut, post-contemporary modern art, free figuration and contemporary expressionism.  He hopes to challenge you, to make you enter his work, and who knows, to make you question human nature.
Duga will sign his book "Atllas d'anatomie humaine revisité" on Friday 10 February from 7 to 10 pm.
Image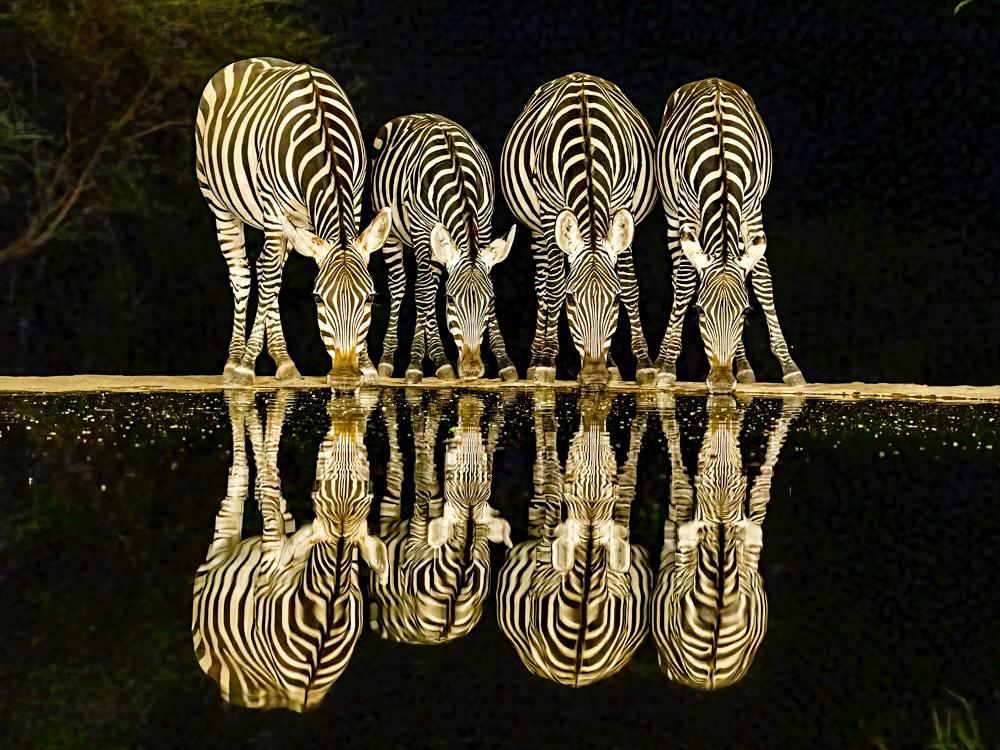 Benoit Feron : Benoit's art photography ?   The meeting of peoples and people on the 5 continents.   An invitation to travel through images and dreams. 
Passionate about the beauty of the Earth and its peoples, Benoit's favourite theme is "Ethnicity", which highlights the diversity of peoples.  It is this theme that led him to photograph all the great tribes of the Rift Valley in East Africa and has taken him to many events around the world: Papua New Guinea, India, South Africa, the United States, and more recently, the Amazon and Chad.
Benoit will sign his book "Voyages" on Friday 10 February from 7 to 10 pm. He will certainly share with you some extraordinary anecdotes related to the beauty and diversity of the world and its peoples.
Image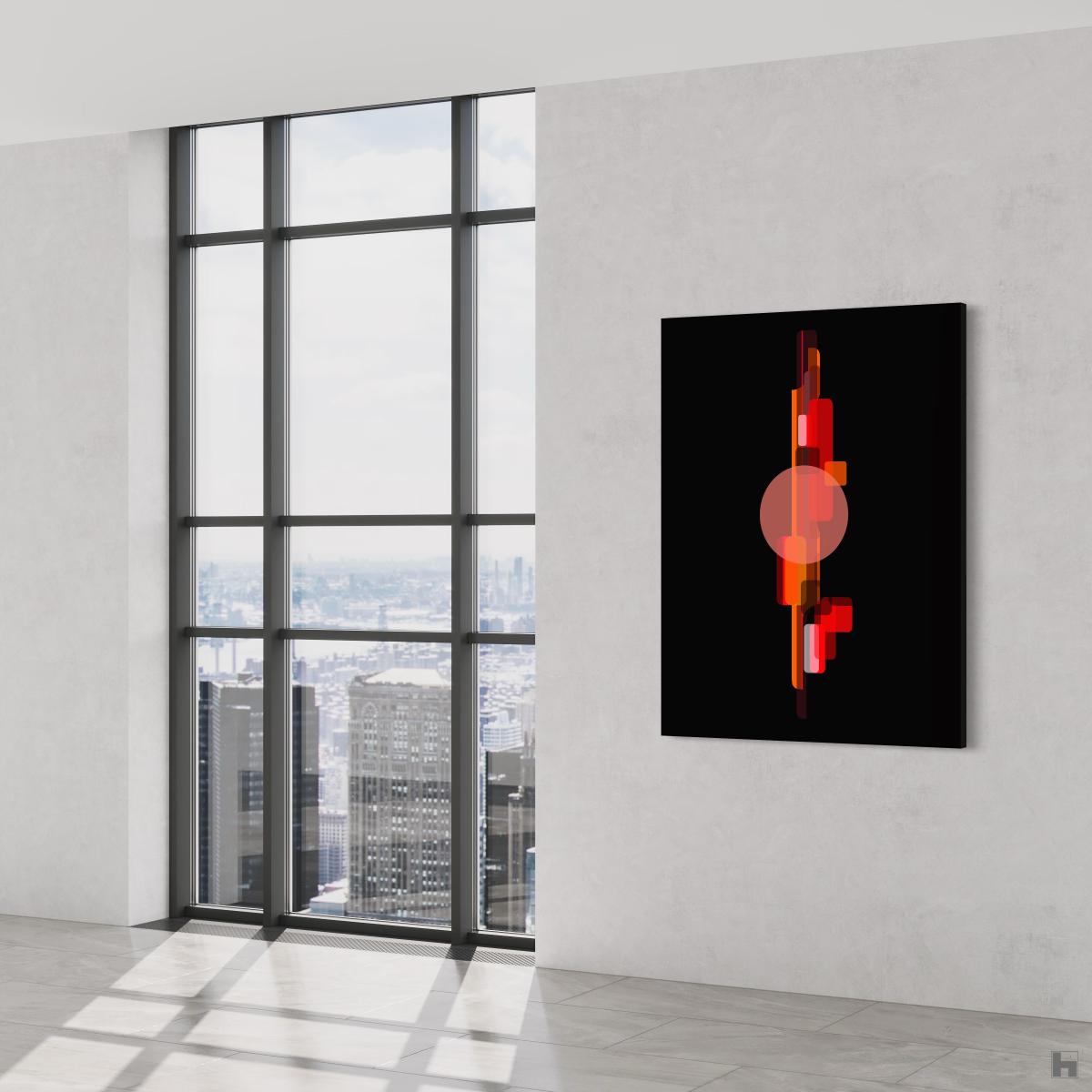 Patrick Toby and digital art: A mixture of colour, transparency, shapes and a strange voluptuousness that he keeps intense and secret to make your imagination work.
Inspired by his many travels and his life as a scenographer, Patrick creates geometric and abstract compositions in memory of vibrant, confusing, sometimes happy...and often nocturnal moments.  Each composition is the result of an encounter, an experience, a place or a fact, and sometimes also a pure inspiration, whether avowed or unavowed...
Image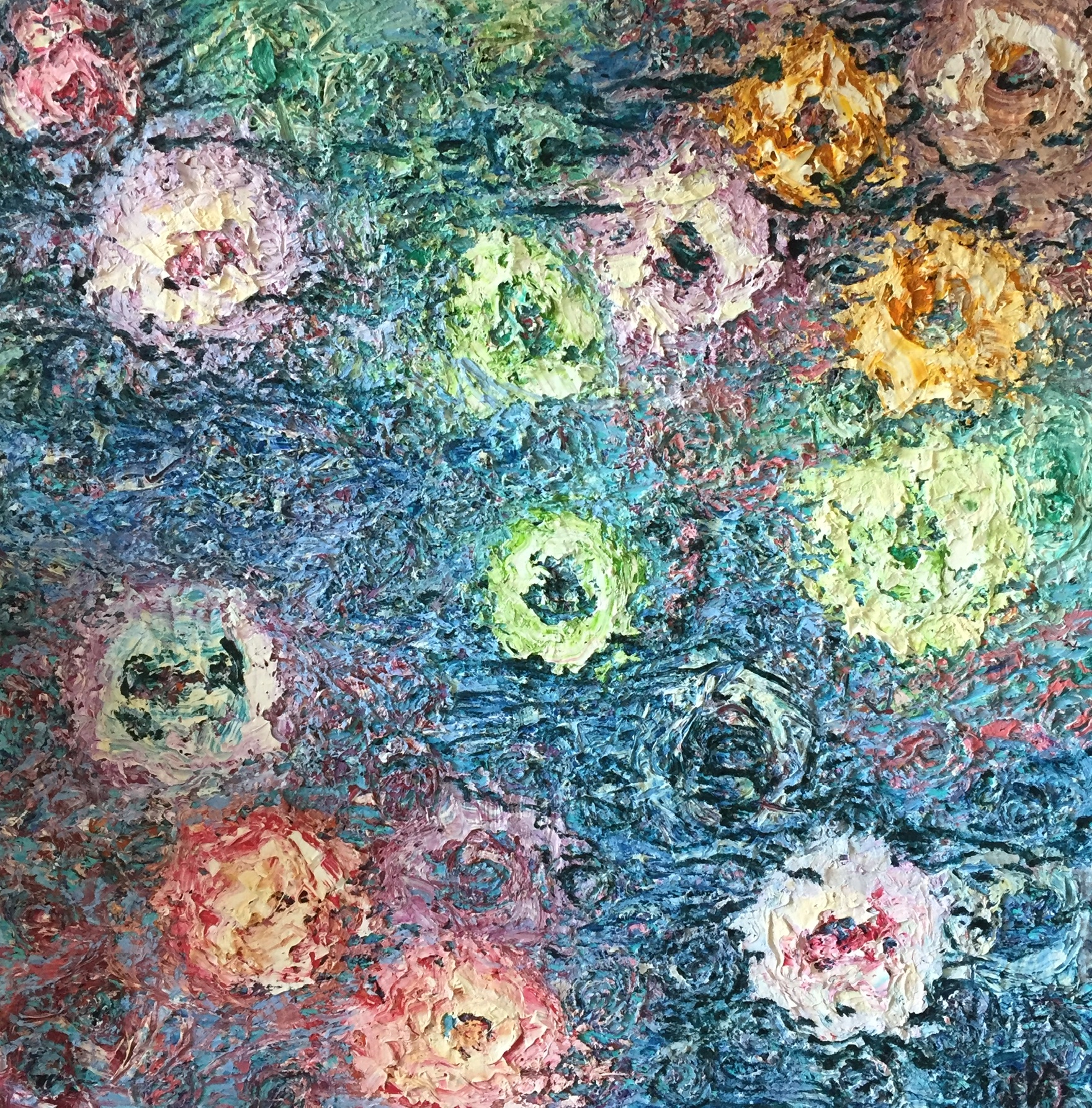 Dominique Vandrepol, inspired by the themes of the surrealist painters, offers a figurative painting, even if it remains in a certain way abstract.
With a stronger touch of spirituality than in the past, we find in his paintings colour and energy. He loves nature in general with a soft spot for the surface of water, its reflections, its imperfections mixed with perfection.   Painting is for him a source of plenitude and aggressiveness at the same time, depending on his moods and moments of the day.
Image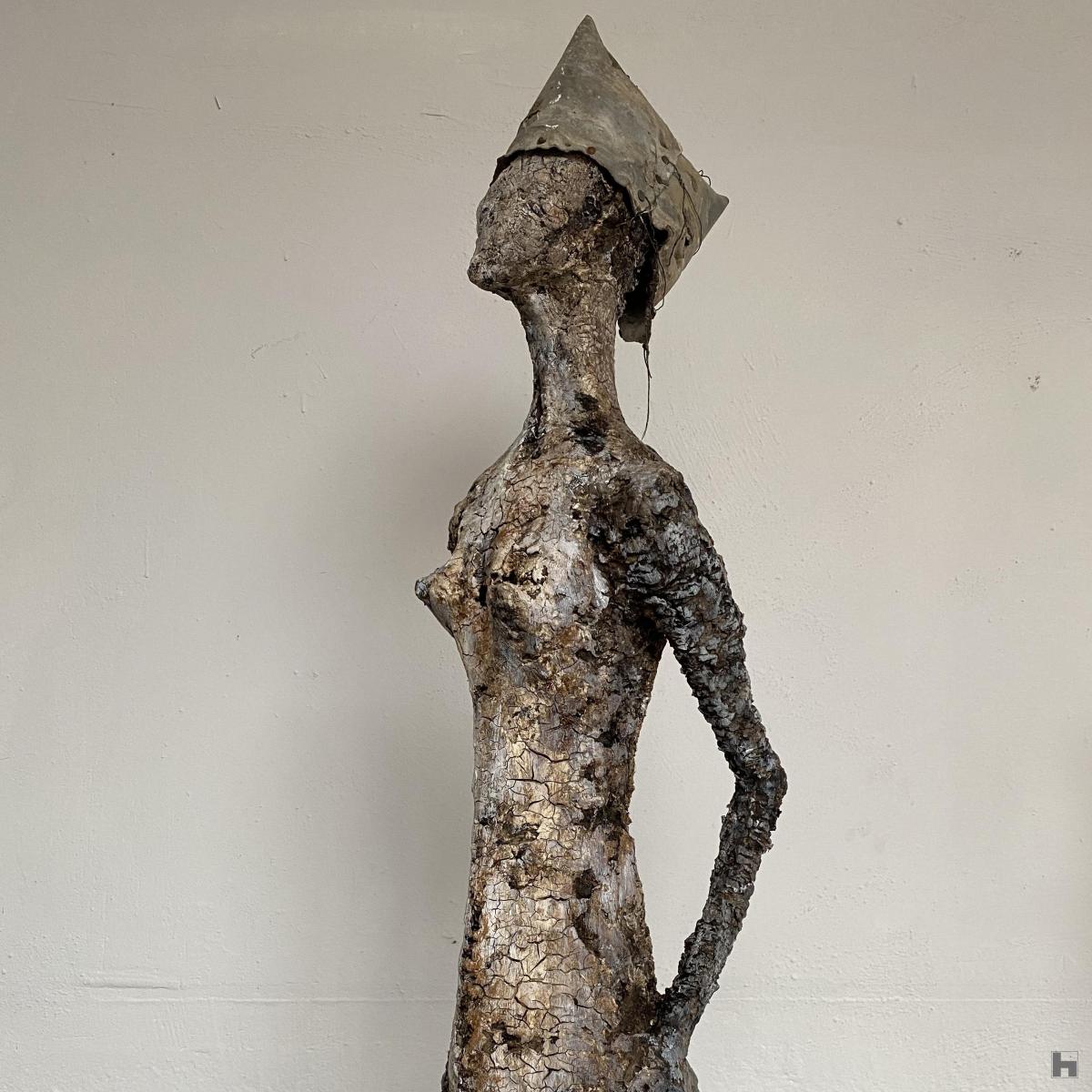 Jenny Verplanke Having lived in Africa for years, Jenny's sculptures are linked to this continent.  They are unique, mixed media, modelled from an exclusive mixture of paper pulp and wood fibres with different types of glue kneaded into a malleable paste.
With her art, Jenny wants to convey a message of love and tolerance. Her work is therefore never shocking.   She has a story to tell, her work is what is called lyrical, both figurative and abstract, but she never wants to impose anything on people, everyone is free to discover their own story.  Freedom is a way of life. She hopes to touch you without overwhelming you.
We all look forward to meeting you.  The artists hope to be able to transmit and share their emotions with you; to understand how you see their work and at the same time expose the vision they have of their own work; to exchange on their artistic approach.
This is Not Belgium stand F18 from 8 to 12 February in two words?   Beautiful moments of exchange and sharing in perspective... small moments of happiness enriching for all.
And for companies, come and meet us to understand how art rental or leasing works: enjoy yourself, embellish your workplace while taking advantage of a spread of the cost and a tax deduction of up to 100%.
Do not hesitate to write to us for any questions, information or if you would like us to send you admission cards to come and see us. info@thisisnotbe.be
See you soon?