Jehanne Hupin & Pascale Degueldre, two belgian artists, present their collection of totems  created by four hands.
Pascale and Jehanne are cousins! Distant cousins, indeed, but cousins nevertheless. They met at a joint exhibition 3 years ago.
As similar as they are different... From their collaboration is born a collection of ceramics.  Their logo is a totem created with their initials HD. The totem represents the emblem of a group of people, a family, a clan or a tribe.   An artistic evidence which finds its source in this link of distant parentage but more than present today.
Image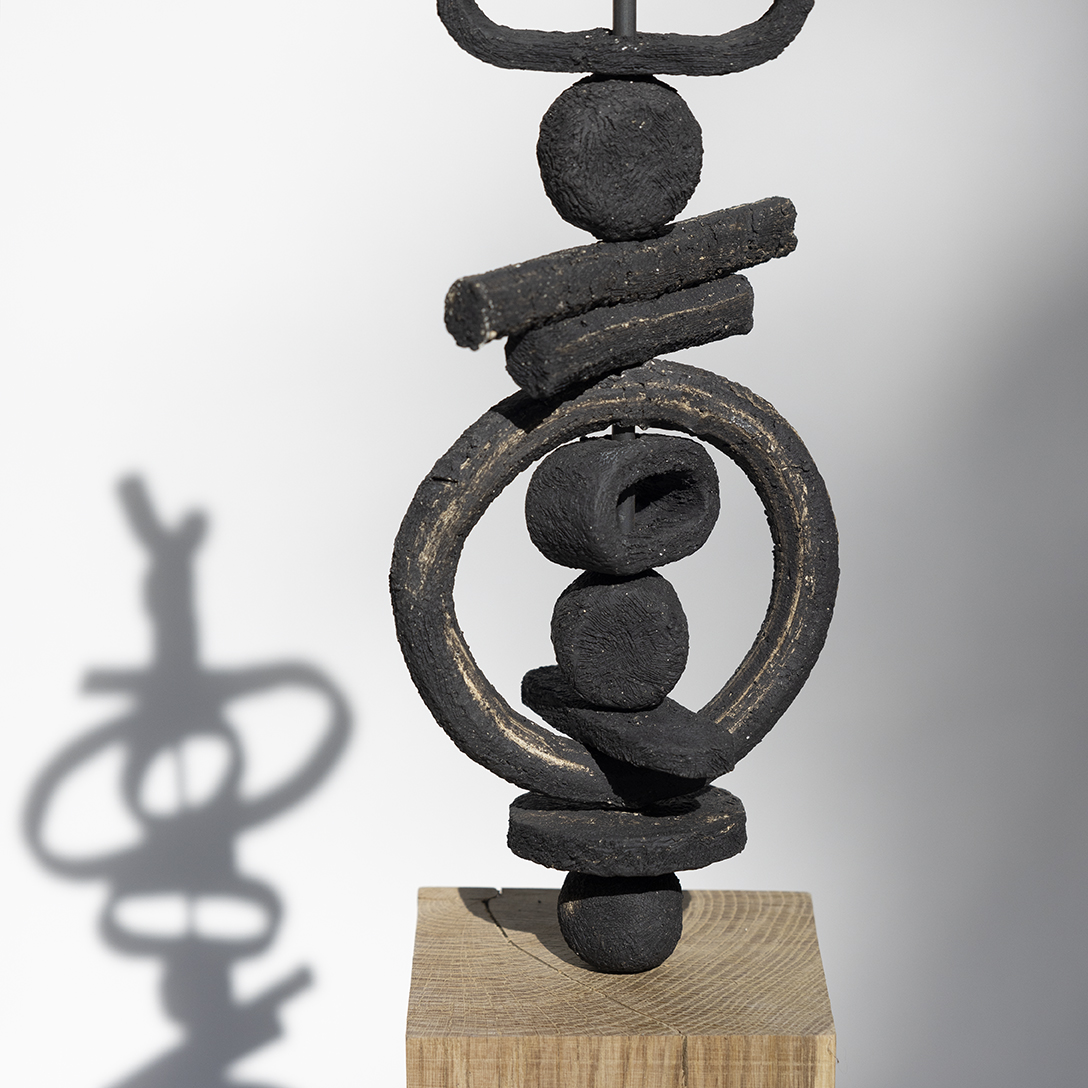 The names chosen for their sculptures speak for themselves about their belief in the symbolism of human events and encounters.  There is no chance and it is through this collection of totems that they wish to make this new friendship last!
Raw materials designed to last over time. Between the chamotte ceramic and the raw oak, barely sanded, authenticity is the key element of their creations. These aerial sculptures seem to defy gravity, and highlight a know-how in the air of time. Ceramics are the common thread of a unique and delicate collection.
Living shadows.  Once illuminated, these totems create living shadows that give a second reading to the work and affirm their singularity...
Between neutral colours and Majorelle blue.  Soft, natural tones are the order of the day, but some panache has crept into the collection with electric blue brushstrokes that evoke the gardens of Majorelles. An ode to creative freedom.  Whether they are adorned with neutral or bright colours, abstract or organic forms, these sculptures cultivate this perfectly imperfect aspect.
Image