Sharing Emotions
This is not Belgium presents a selection of Creators living in Belgium or Belgian Creators living abroad. The proposed creations are meant to be different.
Different because behind each creation there is a real passion, a great curiosity, a technical mastery, a know-how, a work of every moment, a beautiful creativity, lots of good taste too... in fact a lot of love.
Also different because we are talking about responsible consumption: the creations are made locally.
We are here to offer you unique pieces that you won't find in the standardized world. This "je ne sais quoi" that makes us feel good.
We all love surrealism which, in addition to being very "Belgian", allows us to dream of a world that we can reinvent.
These creations and the spirit that accompanies them deserved the visibility of a 2.0 showroom and sales room. This is not Belgium was born to connect creators and amateurs around passions to share.
« To be surrealist is to banish the notion of 'déjà vu' and seek out the not yet seen. »
René Magritte
Our Philosophical Charter
The pieces of art or craft that we offer for sale are
Created, designed and produced by creators who are proud to be Belgian or to live in Belgium.
Of high quality in creation, design, execution but also in the choice and origin of raw materials.
Made with passion, with great know-how.
"Unique pieces" with their irregularities and small imperfections that make them so charming.
Beautiful, different things.
Treasure Hunter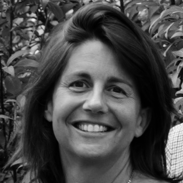 Françoise, founder of This is not Belgium®, with the function: Treasure Hunter. My 25 years of experience in the business world have allowed me to discover the exciting and passionate world of craftsmanship; to understand the importance of culture as an essential component of authentic development; to make exceptional human encounters and to realize how central the human was or should have been.
I was also able to observe the importance of digital technology and the tremendous potential for visibility it could give to creation. This is not Belgium is a way that allows us to connect to beauty, authenticity and emotions that are too often restrained.
Together, we want to let the imagination and the sense of wonder speak, to reconcile art and life, to let our unconscious speak.
Yes, it is indeed a perpetual questioning, an art of living.
And it happens to fit the definition of Surrealism!