Ingrid, in a few words, who are you?
I am, like many women, a multi-tasker; I was born in 1977, I am a mother, a wife, an artist, a lover of cultural activities, of sharing the beautiful, the unusual, the blue sky.
When and how did you start your art?
I started my training as a milliner in 2015. My work in the workshop has evolved as I have created; I use the skills I have learnt along the way and turn my headdresses into decorative lights, I really enjoy decorating and the idea of brightening up buyers' interiors makes me happy.
Image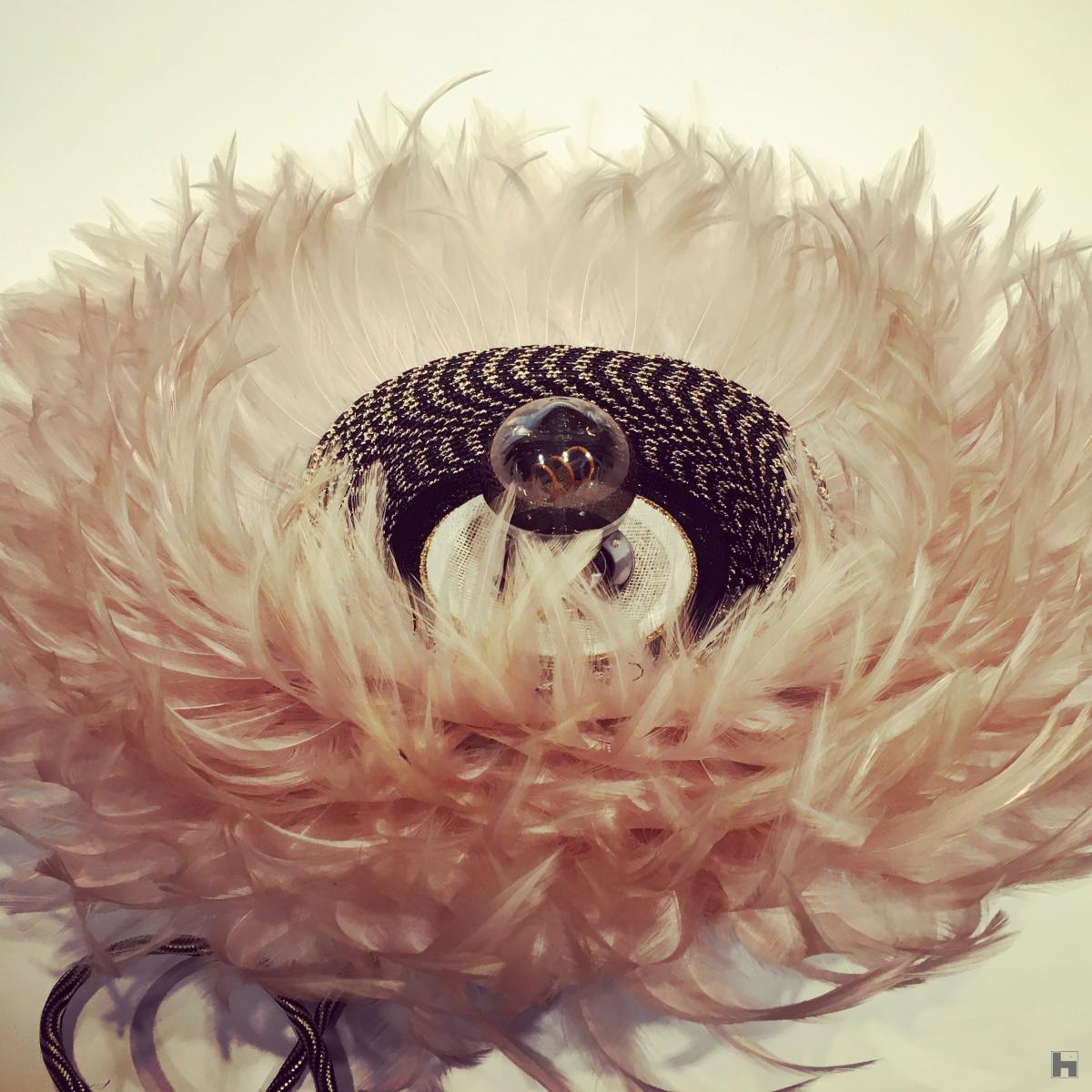 What does this discipline give you?
This discipline, when I am in the workshop, gives me a bubble of calm. The meditative side of feather work helps me to slow down the little hamster that runs around between my neurons.
A certain freedom of schedule.
Escape.
What makes your art unique?
I transform my headdresses or hats into decorative lights, each piece is unique, assembled with love and care.
What is something that no one knows about you that would allow us to understand you better?
I am a perfectionist, empathetic, emotional, anxious, intuitive, the queen of procrastination ... in short, a hypersensitive.
What qualities do you think are important for an artist?
To me, an artist is someone who is open-minded, who stays alert and intrigued by what is around him or her.
An eye for detail is also important.
Image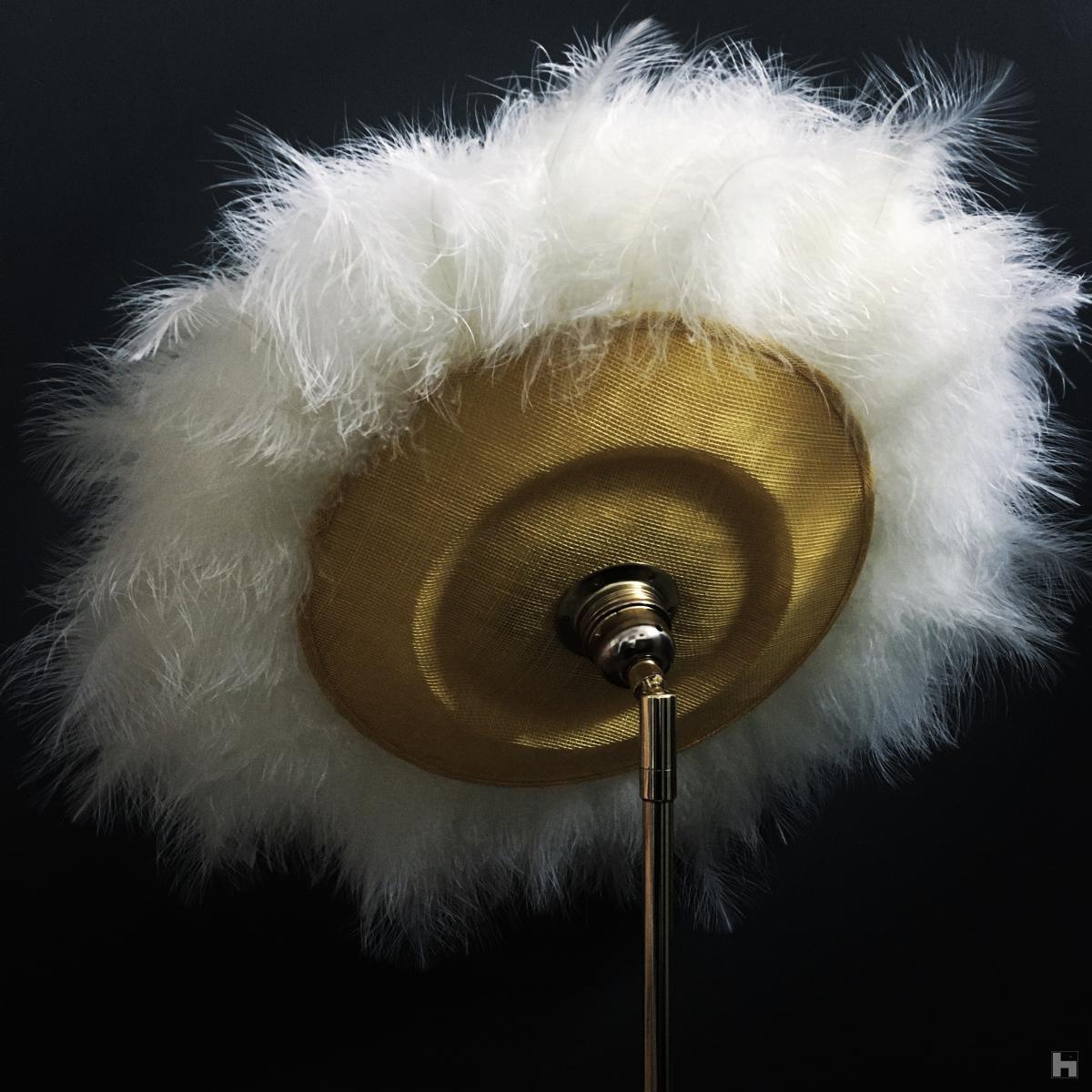 What are the characteristics of a Belgian artist for you?
An artist is someone who has the ability to see possibilities where 'others' do not.
An artist likes to share the beautiful,
He shouldn't take himself too seriously, there is a great diversity of disciplines in Belgium, let's take advantage of it.
What is surrealism for you?
We broke the record for the number of days without a full government, a wonderful example of surrealism in Belgian style.
Why is surrealism important?
Surrealism allows you to express yourself without limitations, without censorship.
It's important to be able to leave the 'expected', to let chance do its work sometimes, to let your childlike soul express itself.
What do you like in Belgium that you can't find anywhere else?
In Belgium you will find Snottebolles, caricoles, at the corner of a street you will hear "what a klet this peï", "what is this brol", you will go to a guindaille...
Image